Joseph Pocklington
Joseph Pocklington was one of the most prominent of the affluent outsiders who made their home in the Lake District. These new residents soon made their presence felt through the building of palatial white houses and follies imposed upon the green, peaceful surroundings. Pocklington's building efforts marked him out as perhaps the most influential of these new developers.
Born of a successful Nottinghamshire banking family, Pocklington received a legacy at 26 which both afforded him a life of leisure and funded his 1778 purchase of one of the islands on Derwentwater.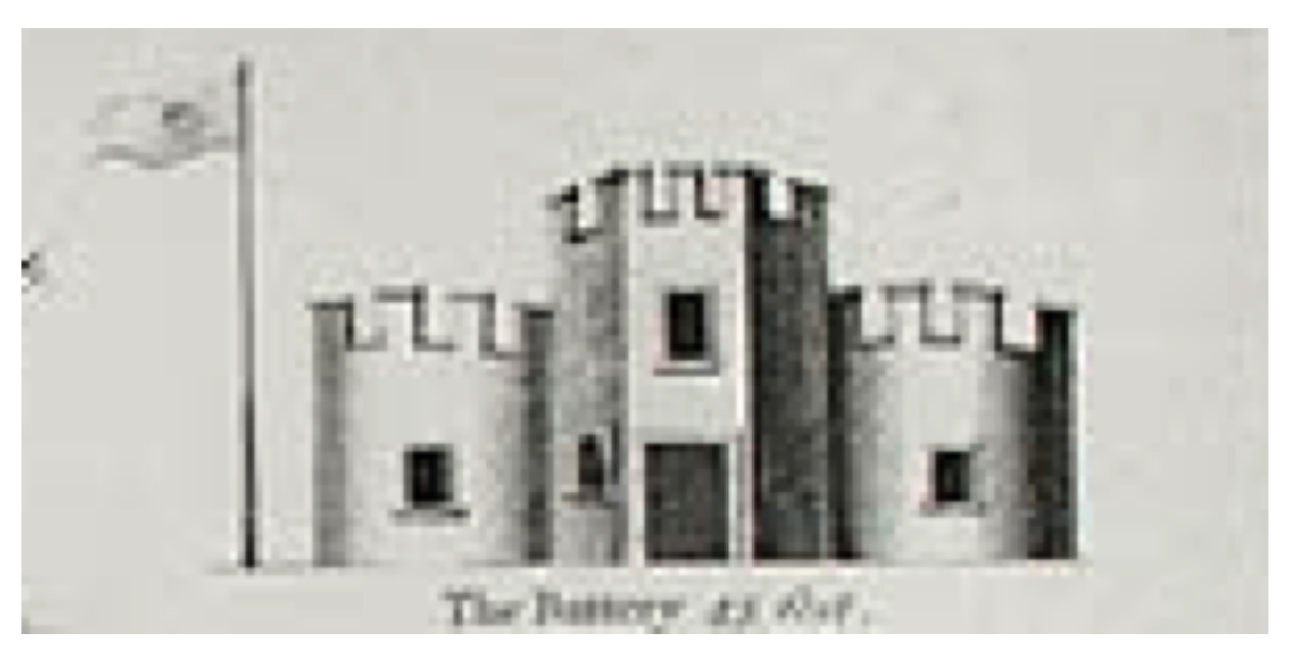 On this island, Pocklington built a collection of follies including forts, a druid temple and grottos as well as his main residence — a conspicuous, two-storey white house. On the north-east shore he had a boathouse built in the form of a chapel with a working bell tower, and on the east and south shores batteries equipped with cannons. Such endeavours were looked upon by Wordsworth as mere "puerilities".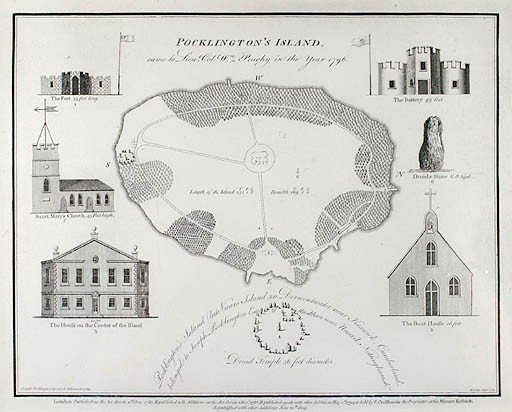 Pocklington made a large impact on Keswick Lake and its surroundings in another manner. Along with Peter Crosthwaite, he organised the Keswick regattas, the first of which was held in 1781. Pocklington's island buildings played a central part in the regatta's main event, the mock battle. Crosthwaite would lead a fleet of boats in an attack against the islands fort Joseph, the fort repelling its attackers with cannon fire.